Get cash in a flash at Roath's Pawn Shop!
You could be minutes away from discovering the true value of your valuables.  For quick, convenient pawn loans in Surrey, BC, go to Roath's Pawn Shop. Pawn loan satisfaction has been our focus for over fifty years.  Our process is simple to serve you better.
Discreet, hassle-free pawn loans
Did you know pawning could be this easy? When you're pawning at Roath's, you're doing it right.  Bring in your items for professional assessment, and get an estimate in minutes. From there, you're ready to walk out with a cash loan. There is no minimum or maximum amount to loan at Roath's.
And since pawn loans at Roath's are confidential and easy to secure, get the cash you need without the stress.  Discover the difference our experience and expertise can make, and take back control of your short-term financial challenges.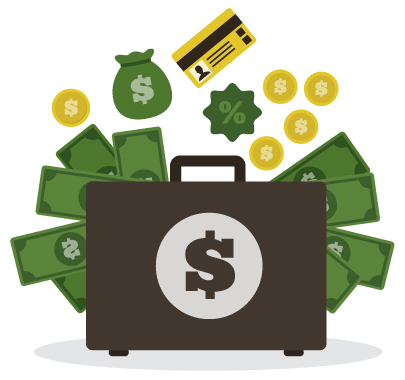 Learn more about pawn loans
If you have questions about pawn loans, select from our Pawn Loan drop down menu. There you'll find answers to our most commonly heard queries surrounding the process, qualifying for a loan, and loan terms.  You deserve to feel confident in your decision to get a pawn loan.
You can also contact us with your questions and feedback.  We're happy to help.
Serving Surrey and the greater Vancouver area
Whether you're traveling through or local to Surrey, we welcome to visit the shop and discover what your valuables can do for you.  Our clientele stretches from Kelowna to Whistler – we've heard we're worth the commute.
Roath's Pawn Shop is AAA+ rated by the Better Business Bureau, and is a proud member of the National Pawnbrokers Association and the Provincial Pawnbrokers Association.
Visit us in Surrey, BC – click here for hours of operation and directions to the shop.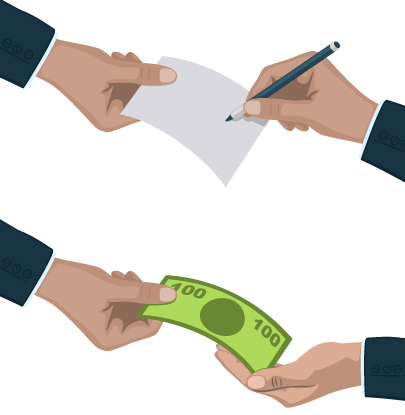 How Does a Pawn Loan Work?
A pawn is the short handed term for what is known as a collateral loan. Pawnbrokers lend the customer money determined by a certain items value. When the customer is able to pay back the loan, their item is returned to them. A customer may surrender their item to the pawnbroker as a way to pay their loan in full. The amount of the loan will vary significantly depending on the appraised value of the item. Roath's Pawn Shop offers customers a convenient 90-day loan period. Click this link for further information on the flexibility of the 90-day period.
There are many benefits to the process of pawning. Going to a pawn shop offers the customer a fast and convenient way to receive a loan. Pawning allows for a momentary cash need to be met without a credit check, or any legal repercussions if the loan is not repaid. People will not overextend their credit, or go into bankruptcy with a pawn loan. Approximately 80% of the items placed as collateral are redeemed by their owner. If the customer does not want a loan, they can also choose to sell their item to the pawnbroker.
Over the years pawning has received a lot of negative connotations through the media, films, and television. However, pawnbroking in Canada is so well regulated that nearly all risks (both to pawnbrokers and customers) have dissolved. A federal Pawnbrokers' Act was passed in 1886, and an array of provincial laws concerning pawnbroking have recently come into effect. The areas that most highly regulated include the safekeeping of objects left as collateral, the level of interest rates charged, the length of time an item has to be held before being sold, and requirements for municipal licensing.