Roath's Pawn Shop accepts payment by Interac e-Transfer (Email Money Transfer) for all Canadian orders.To pay by Interac e-Transfer, you will need to access online or mobile banking through a participating financial institution. It is a simple, convenient and secure way to send and receive money directly from one bank account to another.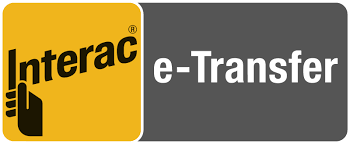 ---
Here is a list of commonly used participating financial institutions:
---
SECURITY QUESTION AND OTHER DETAILS:
Please send payment to:
Next, you will be prompted to assign a security question for us to answer. Please use the following question and answer:
Question: favourite gemstone?
Answer: diamonds

Please include the loan number(s) of the item(s) you are renewing
Pawn tickets for your renewed items can be picked up in person upon presenting ID
Upon payment, please record your confirmation number for reference.
Visit this link to find out more about interac e-transfer.
INTERAC e-Transfer: How it works